New streetscaping coming to downtown Hollywood
by Steven Holland
To downlowd PDF  of the Renderings below, tap or click this link:
Downtown Hollywood
 will soon have a brand new look! Hollywood Blvd. from 19th to 21st. 
Construction is scheduled for early 2023 I believe and the renderings are impressive, see for yourself.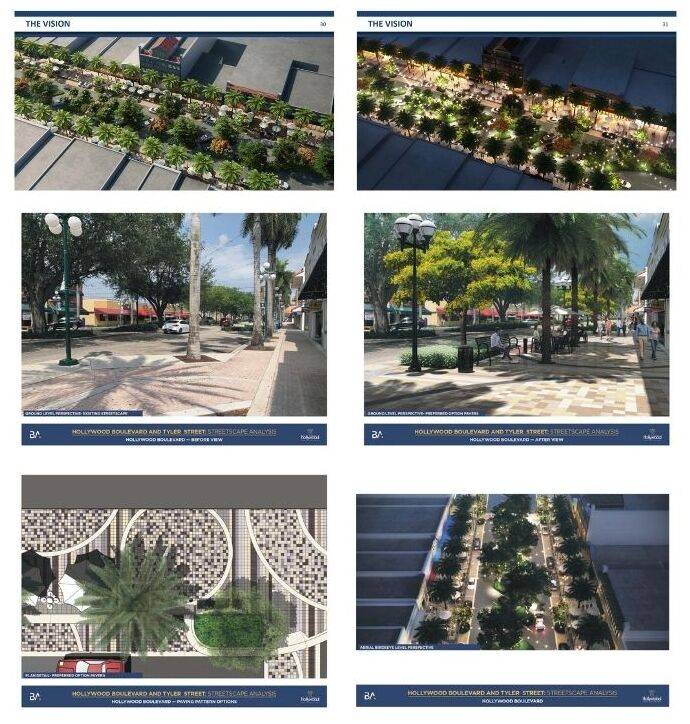 Of course, there will be parking challenges but residents and workers are going to have to use the garages more. And maybe something worked out with Vizcaya Valet? Hey Rob, can we talk? 
———-