Hollywood is a 27 square-mile beach city along the Atlantic Ocean between Miami and Fort Lauderdale. Hollywood Beach features a one-of-a-kind oceanfront promenade called the Hollywood Beach Broadwalk that stretches nearly two and a half miles along a gorgous sandy beach.
Downtown Hollywood is an ecletic district that has numerous galleries, creative businesses, and dozens of clubs, cafes and restaurants representing cultures from around the world.

Below are guides, maps, magazines, videos, links to mobile apps and other information to make it easier for you to get around the downtown, beach and Hard rock areas. Most of the information can also be downloaded if you want to print it!
have fun in hollywood!!
1. Maps of the Beach and Downtown
2. Dining & Activities Guides
3. Explore Hollywood Magazine

Hollywood is a fun and funky mix of retro Floridian architecture and modern hotel and restaurant concepts perfect for the choosiest traveler. One highlight of Hollywood beach is its extensive Broadwalk and engaging activities on the water and sand. Read visit lauderdale's magazine "Explore Hollywood" to find out why Hollywood is the right destination to spend ALL your vacations!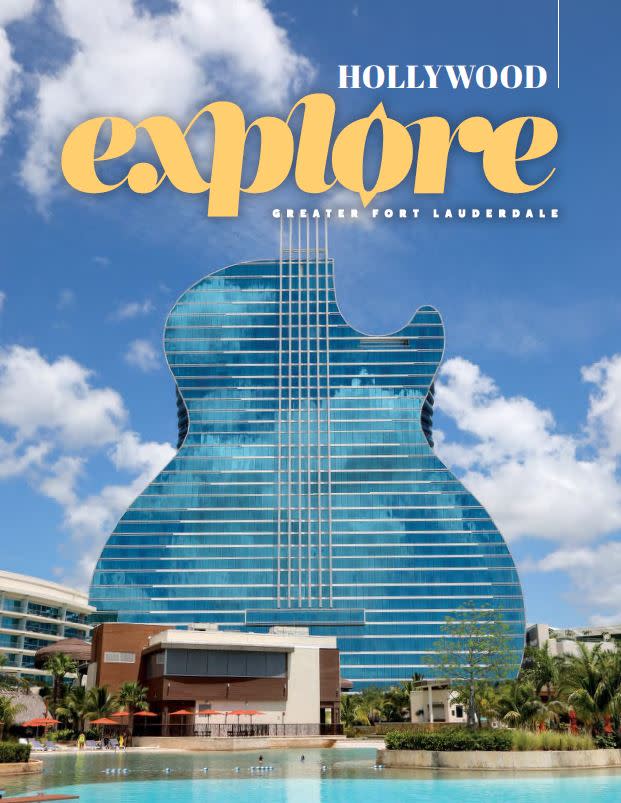 4. Our City Hollywood Magazine
Our City Media is proud to be a voice of the Hollywood community. Families rely on us to share current local events, advice from local experts, the stories of inspiring individuals & outstanding kids, as well as school news and updates from city officials. Their unique and relevant content keeps their ever-growing readership opening our publications month after month. Take a look at "Our City Hollywood" to keep up on latest happenings.

(for advertising in Our City Hollywood, contact Denise at (954) 306-1007).
5. Ride Circuit/Sun Shuttle & Map
A ride on the Sun Shuttle, better known as Circuit, is $2 per person, per ride. For the most immediate service to request a ride, download the "Ride Circuit" App from the App Store or Google Play. you can also try to wave down a Sun Shuttle fleet driver, but they may already have rides to pick up, so it depends.
To download the ride circuit app, use one of the following links:
Ride Circuit Service Area Map
6. Water Taxi & Map
Don't be misled by the name. While it's true that our "Hollywood Express" takes you directly to Hollywood Beach, the moment you step on board you'll feel anything but rushed. As the dock recedes behind you so too will the worries of the day. Go ahead, treat yourself to a cool beverage at our full bar. Then sit back, relax and soak up the scenery as it slowly unfolds before you. The breathtaking homes. The colossal cruise ships. And if you're lucky, maybe even a manatee or two.
Click or tap the icon below to buy tickets.
7. Park Mobile

ParkMobile truly is the smarter way to park in Hollywood, FL. For day-to-day needs, you can quickly pay for on-street parking or reserve a space in a garage ahead of time. Worried about getting a ticket in Hollywood, FL? Hate running back to "feed the meter"? The ParkMobile app sends you alerts when your parking session is about to expire so you can easily extend time right from your phone.
8. Vizcaya Valet
Vizcaya Valet is a full-service Parking Management Company headquartered in Hollywood, Florida. Their phone number is
9. Downtown Parking Lots, Garages & Map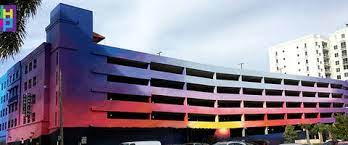 Parking is widely available in downtown Hollywood, but it's mostly paid. Here's some information and a map. You can download it as well.
10. Hollywood beach Parking Lots, Garages & Map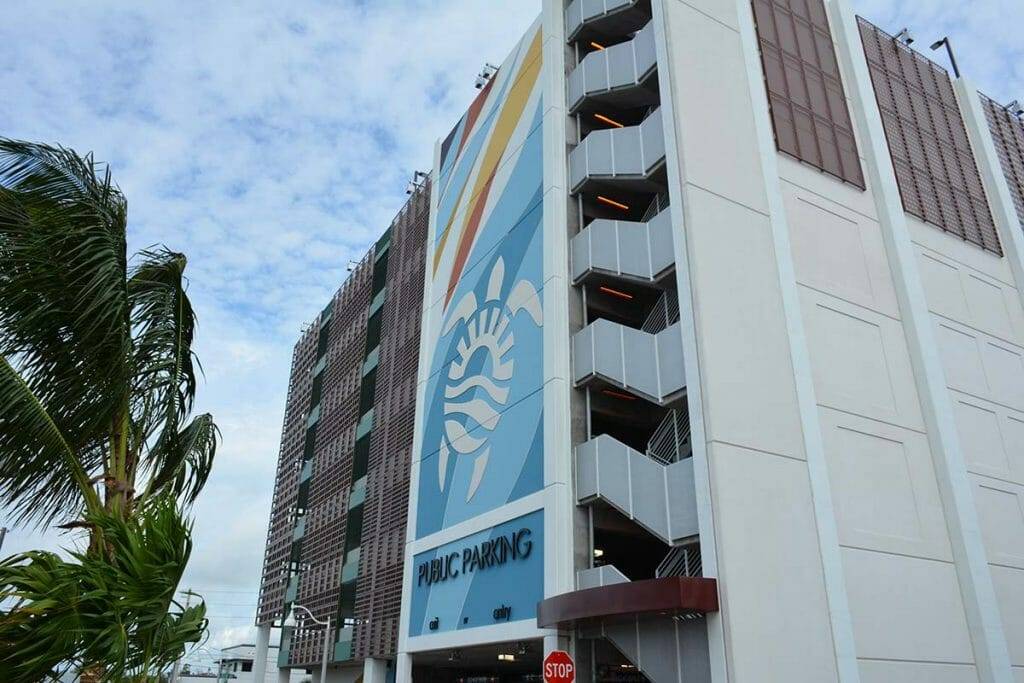 Hollywood beach has four Parking garages and you can park on side streets. Here's some information and a map. You can download it as well.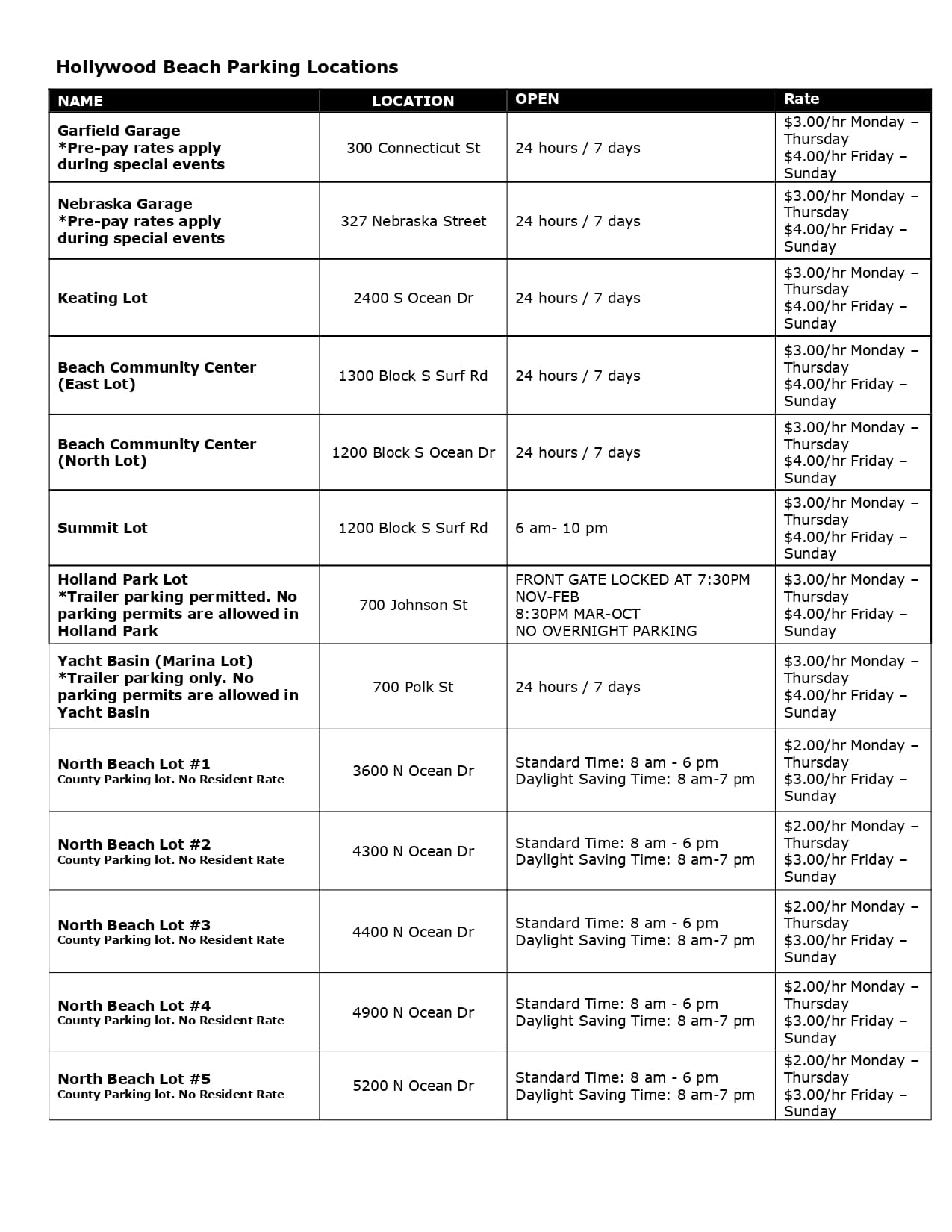 11. Hard Rock/Guitar Hotel & Map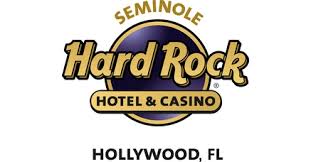 The Seminole Hard Rock Hotel, also now known as the Guitar Hotel, is an upscale resort that offers music-themed rooms, Wi-Fi/flat-screen TVs and iPod docks, plus minibars, coffeemakers and designer
toiletries. Suites add living and/or dining areas. Room service is offered 24/7. There are 6 restaurants, including a posh steakhouse and a contemporary Asian eatery, along with a fast food court and 9 bars. A lagoon-style pool has rock features, waterfalls and cabanas. Other amenities include a spa, a casino and regular live music.

12. Broward County Transit/Public Transportation
Broward County Transit (also known as BCT) is the public transit agency that serves Hollywood. Fares are typically $2 per person, but they have several discounts available.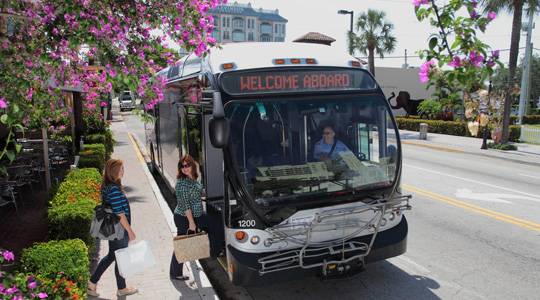 Broward County Transit's local service is focused mainly in Broward county where Hollywood is located, but there are also routes that travel from Broward County  into both neighboring Miami-Dade and Palm Beach counties.
Directly below are links for their app to make your mobile phone your bus pass:
But they have a different app to check in real time when the bus is to arrive at your location. It's called Myride broward. It's a great tool if you don't like waiting and wondering when the next bus is coming.
Here are the links to the MyRide Broward app:
________________________________________________
Join our weekly email or ask a question!

Just click the email link below and send us an email with the subject line "Email Signup" and we'll add you to the weekly blast. Or Contact us if you have any other questions and our team will answer. Thanks!