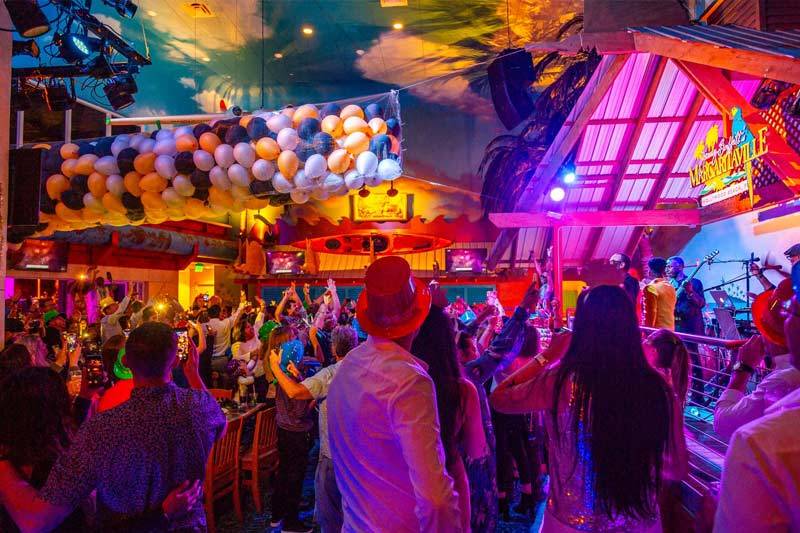 The final countdown to 2022 is on, and here at Margaritaville Beach Resort, there isn't just one way to celebrate New Year's Eve! The resort is an exciting atmosphere filled with endless activities and entertainment for all ages!
For the evening festivities, you can choose your style celebration! If you want to have a fancy and intimate night out, you can celebrate at JWB Prime Steak & Seafood Restaurant for delicious drinks and dinner before the ball drops. Or, if you are looking for a more upbeat dining and dancing celebration, you can enjoy the dinner buffet and live music featuring Deep Fried Funk at Jimmy Buffett's Margaritaville Restaurant for the NYE party! Plus, both the LandShark Bar & Grill and 5'O Clock Somewhere Bar & Grill will also be open that evening for a more casual but still exciting evening of celebrating!
Whether you celebrate at 12 pm or 12 am, we're here to have your 2021 go out with a bang in Paradise here at Margaritaville!
Bandshell
Havoc 305 | (Classic Rock) NYE 9:30-1230
Margaritaville Restaurant
DEEP FRIED FUNK | (Funk) NYE 9:30-12:30
5 o'Clock Somewhere Bar & Grill
Mikey's Latin Hotswing | (Latin)
Visit the link below for more details!