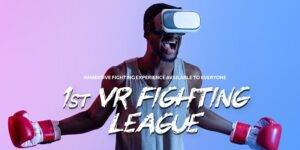 For the very first time in Miami! Party + VR Fight Tournament!
A night full of fun, excitement, and new technologies!
Take a chance and win a Champion's title in the Virtual Boxing Ring! Or simply enjoy the show!
You don't have to be a professional fighter to participate. All you need is enjoyment in awesome, new experiences!