Click here to view the post on the TravelPulse website.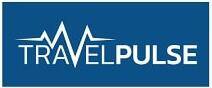 Fort Lauderdale-Hollywood Airport Adds New Technology
South Florida's Fort Lauderdale-Hollywood International Airport (FLL) is just the latest place where you can shop without standing in line to check out.
We can't speak for the line to actually get your food or beverage, however.
In a new partnership between concessionaire Delaware North and Amazon, the airport has opened a new store where you can run in and buy some candy, or a beverage, or even a paperback book without having to wait in line to pay.
It's called checkout-free or checkout-less shopping.
Don't get all excited, though. You still have to pay for your merchandise. But if it works at an airport convenience store you might see it rolled out to supermarkets.
Here's how it works.
To be clear, this is NOT self-checkout, where you run your items through a scanner. This might be better and save you time when it does come to the checkout procedure.
You use your credit card to register at a turnstile as you enter the store. When you select your items and then let go of them into an approved container, you are automatically charged on the credit card with which you registered when you first entered the store. After shopping, you can literally just walk out the door. A receipt showing all of your expenditures will be emailed to you.
The thought process is that, while an airport store doesn't generate as much volume as a supermarket would, it does produce a lot of foot traffic with people stopping in to get something to drink or eat, or a book before their flight leaves.
It remains to be seen what the test results will show.