Click here to view article on MSN.COM website
Downtown Hollywood is getting a new look, but what about historic buildings like Joe's Tropical Café?
T

he towering shells of new high-rises and uprooted pavement of Hollywood Boulevard attest to the changes in downtown Hollywood. But as the strip enters a new phase, so do the historic buildings that have endured over the last century.
One of those sites, at 1928 Hollywood Blvd, is the Joe's Tropical Café building, which is being renovated along with so much of downtown strip.
Jeffrey Baxt and his family acquired the building in 2000, and are restoring the exterior while maintaining the original façade. "We got the character of the original structure using photographs from the historical society," said Baxt.
From 1927 through the 1940s, the Menis family ran Joe's Tropical Café, a popular restaurant and fingerprint of the community. Since then, the building has been designated a historical downtown landmark by the Hollywood Historical Society and the Hollywood Community Redevelopment Agency. The recognition includes a plaque next to the building.
"On our end, all the infrastructure had to be changed," said Baxt. "New roof, new insulation, new AC. The stove was the only thing we could save," Baxt said.
Now, tenants Adria Rodriguez and her father Adolfo Zambrano are revitalizing the building and turning it into a Latin restaurant.
"We started a restaurant called Authentic Dominican Food about a year ago, so we're excited to bring our second restaurant to downtown Hollywood," she said. As of now, the daughter-father duo plan to serve a large palette of cuisine from all over Latin America and the Caribbean.
As the Joe's Tropical Café building gets a new life, it's just a piece of the Baxts' visions for downtown.
In all, the family owns 45 storefronts and 15 properties in Hollywood. Seven of their buildings have a historic designation, and they've restored four of them.
"We didn't originally seek out to be the custodians of all these historic buildings, but the opportunity presented itself, and I'm grateful to play a part in preserving Hollywood's history," Baxt said.
Next on their restorations to-do list is the old theater building at 1936-1938 Hollywood Blvd. The previous owners had slathered stucco over the original exterior, ruining the ornamental details from the early 1900s. There's much work to be done.
The Baxts' envision a downtown that attracts tenants like Rodriguez and Zambrano — those who run local family-owned businesses — which in turn attract more residents, tourists and consumer dollars. He hopes the investment will incentivize the city to place more attention on pedestrian access, public spaces and better access to infrastructure like the Tri-Rail station.
"People want a walkable community where they're able to grab a cup of coffee, go to the dry cleaner and the doctor — all those things (without) going into a car," Baxt said. "Hollywood should be able to offer that in the next few years."
Although increasing retail value downtown doesn't mean sacrificing affordability, he said. "A clean, walkable city with quality tenants shouldn't just be for the richest people."
That means landlords should cater to businesses that don't exclude mid-to-lower income consumers, he said.
But progress is slow. Acquiring the permits for historic renovations can be sluggish. It took 19 months to get a permit from the city to restore the Joe's Tropical Café building.
"Right now, there's a lot of vape and tattoo shops because that's what the market looks like right now," Baxt said. "But as it continues to fill in and as it continues to get nicer, we'd love to see more coffee shops, florists and after-school tutoring centers — all those wonderful things — and I'm grateful we can be part of that."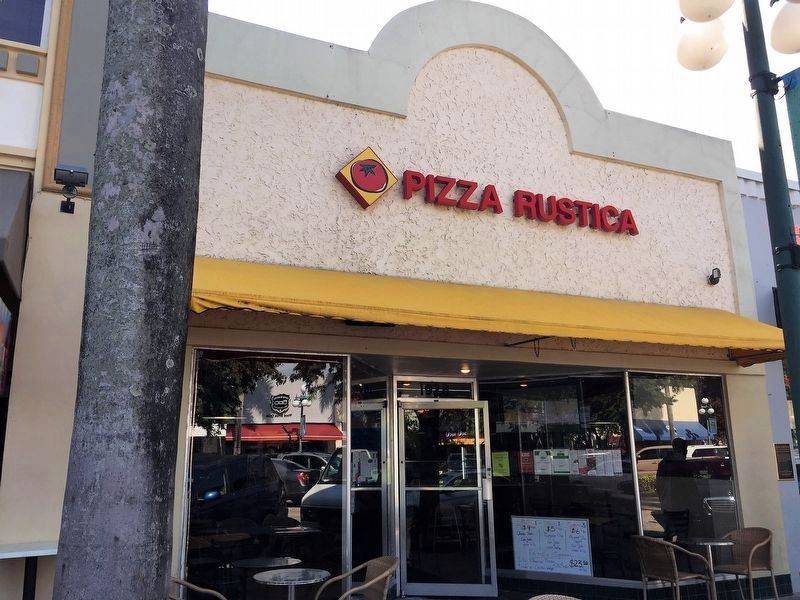 ©2023 South Florida Sun-Sentinel. Visit sun-sentinel.com. Distributed by Tribune Content Agency, LLC.