Hollywood is a 27 square-mile beach city along the Atlantic Ocean between Miami and Fort Lauderdale. Hollywood Beach features a one-of-a-kind oceanfront promenade called the Hollywood Beach Broadwalk that stretches nearly two and a half miles along a gorgous sandy beach.
Downtown Hollywood is an ecletic district that has numerous galleries, creative businesses, and dozens of clubs, cafes and restaurants representing cultures from around the world.

Below are guides, maps, videos, links to mobile apps and other information to make it easier for you to get around the downtown and beach area. Most of the information can also be downloaded if you want to print it!
have fun in hollywood!!
1. Dining & Visitors Guides
2. Ride Circuit/Sun Shuttle
A ride on the Sun Shuttle, better known as Circuit, is $2 per person, per ride. For the most immediate service to request a ride, download the "Ride Circuit" App from the App Store or Google Play. you can also try to wave down a Sun Shuttle fleet driver, but they may have rides they already have to pick up, so it depends.
To download the ride circuit app, use one of the following links:
Ride Circuit Service Area Map
3. Park Mobile

ParkMobile truly is the smarter way to park in Hollywood, FL. For day-to-day needs, you can quickly pay for on-street parking or reserve a space in a garage ahead of time. Worried about getting a ticket in Hollywood, FL? Hate running back to "feed the meter"? The ParkMobile app sends you alerts when your parking session is about to expire so you can easily extend time right from your phone.
4. Vizcaya Valet
Vizcaya Valet is a full-service Parking Management Company headquartered in Hollywood, Florida. Their phone number is
5. Downtown Parking Lots, Garages & Map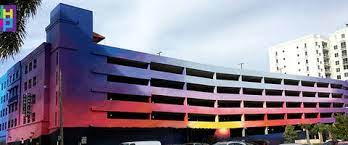 Parking is widely available in downtown Hollywood, but it's mostly paid. Here's some information and a map. You can download it as well.
6. Hollywood beach Parking Lots, Garages & Map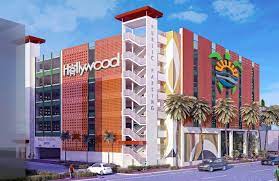 Hollywood beach has four Parking garages and you can park on side streets. Here's some information and a map. You can download it as well.

7. Broward County Transit/Public Transportation
Broward County Transit (also known as BCT) is the public transit agency that serves Hollywood. Fares are typically $2 per person, but they have several discounts available.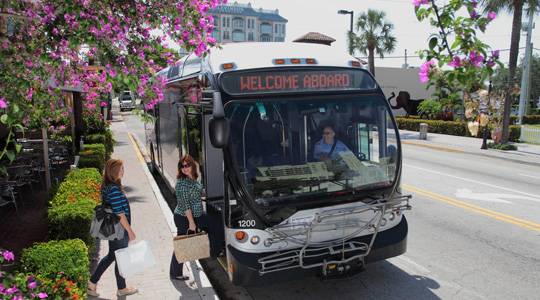 Broward County Transit's local service is focused mainly in Broward county where Hollywood is located, but there are also routes that travel from Broward County  into both neighboring Miami-Dade and Palm Beach counties.
Directly below are links for their app to make your mobile phone your bus pass:
But they have a different app to check in real time when the bus is to arrive at your location. It's called Myride broward. It's a great tool if you don't like waiting and wondering when the next bus is coming.
Here are the links to the MyRide Broward app:
________________________________________________
Contact Us
Keep in Touch With Us!
Please get in touch and our team will answer all your questions.
Email: info@hollywoodfltap.com
Tel: (786) 763-1875